Our latest library favorites:
First is
Loud Emily
by Alexis O'Neill, pictures by Nancy Carpenter. This little girl doesn't fit in until she leaves home and finds a group of people in need of her special talents. In the right environment, her extraordinarily loud voice becomes a blessing instead of a curse. The boys loved to hear me shout when I read Emily's lines.
The Most Magnificent Mosque
by Ann Jungman, pictures by Shelley Fowles, was a great read. Not only was it a fun story about three naughty boys who grew up to be important men, but it introduced us to a real treasure of architecture, which we now want to visit someday. The three friends represent each of the major religions in Cordoba, Spain, in the 11th century: Islam, Judeaism, and Christianity. We enjoyed comparing the illustrations in the book to real photographs of the mosque that we found online.
I
was surprised that Adam sat through
Music for Alice
by Allen Say, since it is an account of the Japanese internment camps set up in the United states during World War II. I thought it might be a bit heavy for him, but he was very interested in understanding what happened to the Japanese Americans in our country at that time. I myself didn't learn until after I graduated from high school that one of those camps was located just an hour west of Boise in Ontario, Oregon, which is where the characters in this book were sent. The book is based on the true story of Alice & Mark Sumida, who became world-famous gladiola farmers after the war.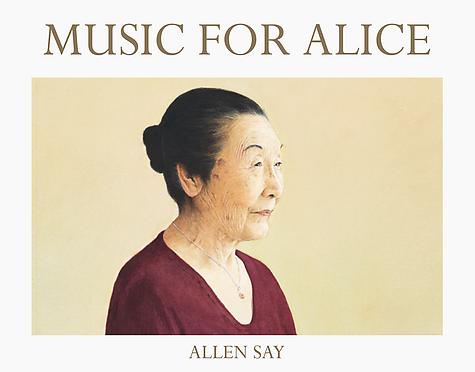 I really enjoyed reading
Silly Chicken
by Rukhsana Khan, pictures by Yunmee Kyong. It is the story, set in Pakistan, of a young girl and her mother and their chicken. At first, the girl is jealous of the love her mother has for this chicken. Then after the chicken dies, the girl becomes similarly attached to the silly chicken's baby chick. The boys enjoyed it as well.
Finally, I loved
Keeper of Soles
by Teresa Bateman, pictures by Yayo. This is the clever and sweet tale of a kind shoe maker who puts off his own death by making many pairs of shoes for the formerly bare-footed Grim Reaper.
Well, happy reading!